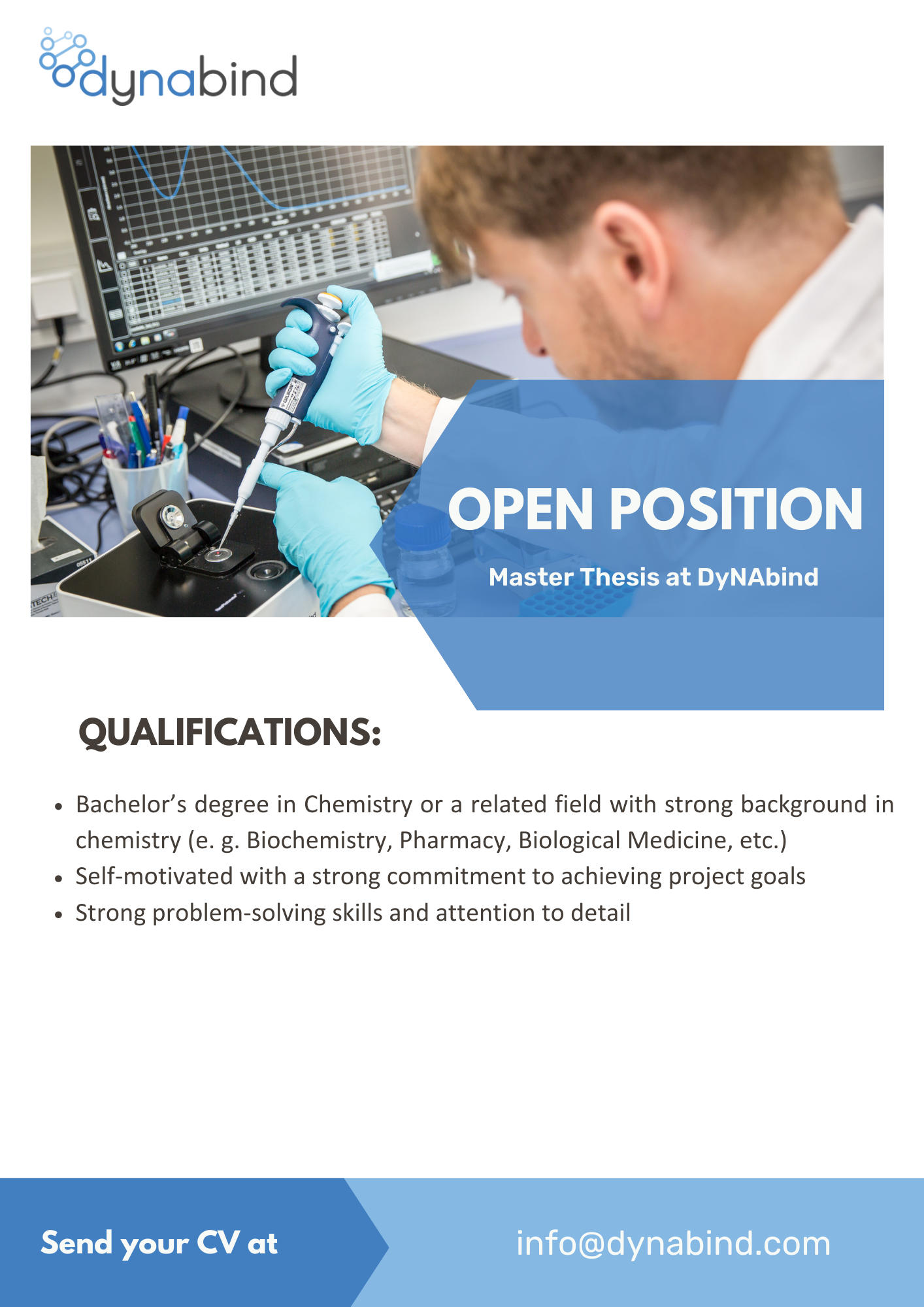 "Synthesis of a DNA-encoded chemical library"
In this Master thesis project, you will play a pivotal role in the design, synthesis and analysis of a DNA-encoded chemical library. You will be responsible for creating a novel library and ensuring the successful establishment of the synthesis process. The project involves a combination of synthetic chemistry, library design and analytical work with LC-MS, making it an exciting and challenging project for candidates passionate about advancing drug discovery.
Key Responsibilities:
Develop and optimize synthetic protocols, ensuring high-quality library production
Execute chemical reactions to synthesize a diverse DNA-encoded chemical library
Perform analytical analysis of synthesized compounds (HPLC, LC-MS)
Maintain accurate records of experimental procedures, data, and results
Troubleshoot and resolve synthetic and analytical challenges as they arise
Contribute to the development of new methodologies and techniques in library synthesis
Qualifications:
Bachelor's degree in Chemistry or a related field with strong background in chemistry (e. g. Biochemistry, Pharmacy, Biological Medicine, etc.)
Self-motivated with a strong commitment to achieving project goals
Strong problem-solving skills and attention to detail
Please also check out dynabind.com for more details about our pipelines.
Contact: info@dynabind.com