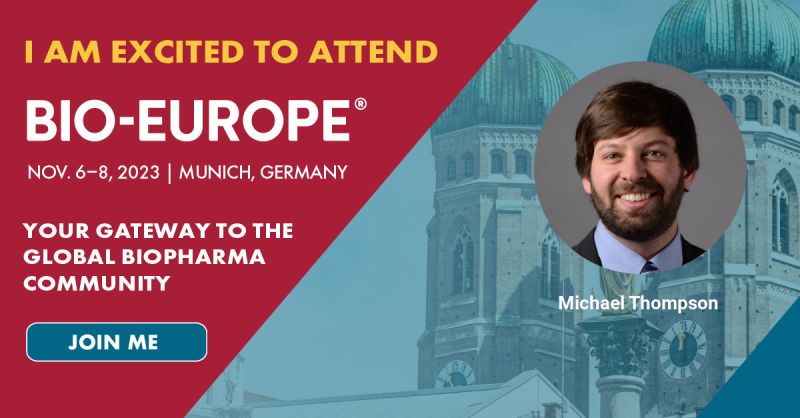 Do you plan to attend the upcoming Bio Europe in Munich?
Here is your chance to meet our CEO, Mike Thompson, PhD , and our Director of Chemistry, Matthias Scheiner, PhD, who will be attending Bio Europe in Munich from November 6-8.
We look forward to meeting new and old friends and catching up on the latest news in drug discovery as well as collaboration opportunities. Together, let's create new partnerships to advance science.
Link to the event: https://informaconnect.com/bioeurope/partnering/